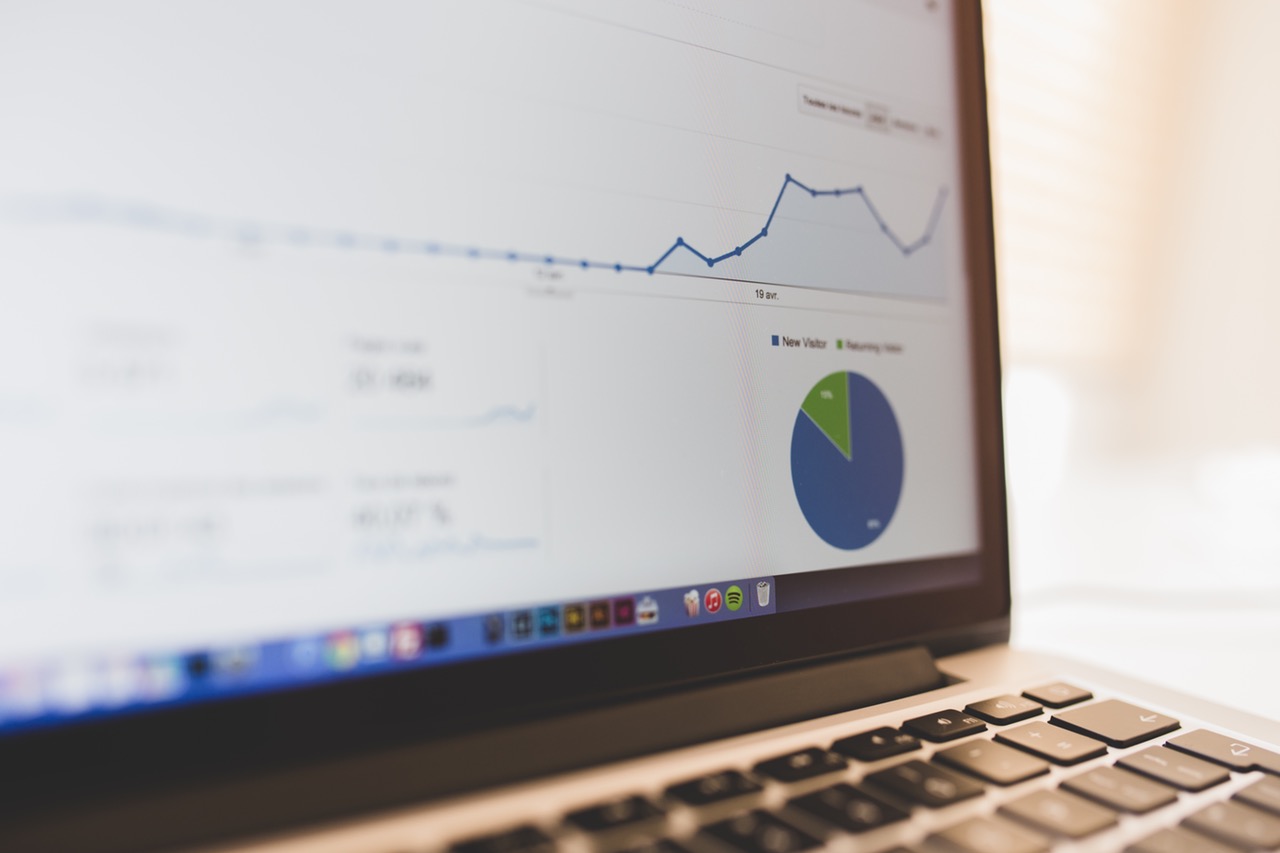 Does your website feel like a ghost town?
Aside from a few stray tumbleweeds, you're not getting many visitors and even fewer conversions.
You know that you need to boost your site's traffic, but you're not sure where to start. You can start here. In this post, we'll discuss what you can do right now to increase the number of visitors to your website. We'll tackle SEO, email marketing, social media advertising, and more– but we'll only focus on the easiest and most effective hacks. Let's get started.
Here's a handy checklist for increasing your website traffic.
Blog
Do you have a blog? If not, you need one.
Having a blog will attract potential customers to your website. Without a blog, you'll have to rely on your static pages to draw a crowd. But, when you have a blog, you can continuously create fresh content that provides answers to the very questions that people are asking on Google Search. You'll reach a wider group of people through your ever-expanding library of blog posts.
A blog also provides more opportunities to rank for long tail keywords, which are longer keyword phrases that attract a more targeted audience. Always go for long tail keywords (i.e. "employee schedule app") instead of short tail keywords (i.e. "schedule app"). You'll include these long tail keywords in your post title, within your post, and in the post's URL.
Here are a few things to keep in mind when running a blog:
Keep it updated. Having a blog, but not updating it for months (or years) at a time is no bueno. Search engines love fresh content.
Don't phone it in. When you write a blog post, plan to make a substantial contribution to the web community. Be thorough– search engines prefer to promote comprehensive posts. Your post should be at least 500 words in length.
Optimize older content. Don't just focus on creating new content. If you have older blog posts that are performing well, keep them updated.
Link internally. Get visitors to stay on your site longer by linking to other relevant posts within your blog post. The longer a visitor stays on your site, the better your reputation becomes with the search engine. Internal linking also helps search engines understand what your site is about, which will affect your ranking on search results.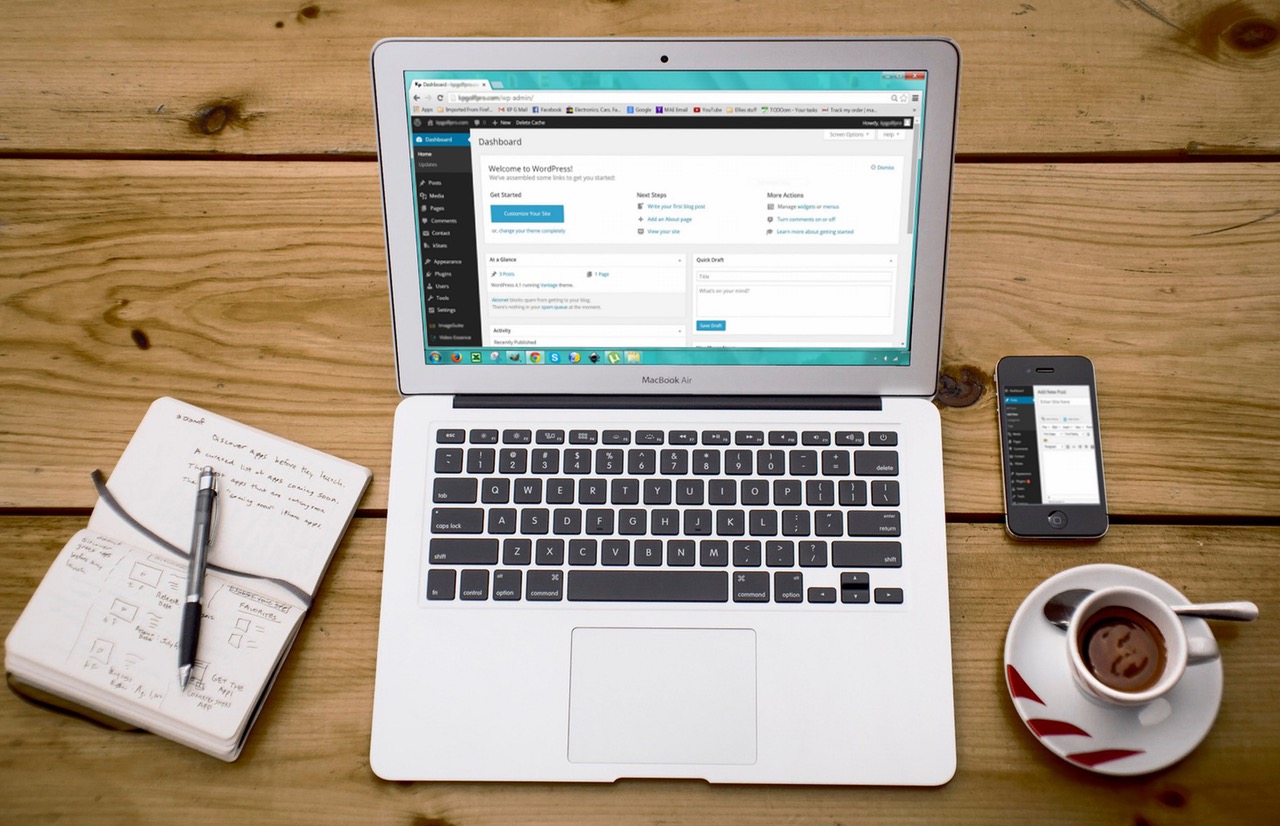 Guest Post on Other Blogs
Don't just blog on your own website. Blog on other websites, as well.
Guest posting increases awareness for your brand, and will also increase traffic to your site. No, not through sneaky SEO tricks, but from an upfront link in your bio.
You see, most guest posts opportunities don't come with pay, but they do come with one link to any web address of your choice.
And because you're a smart cookie, you'll use that opportunity to link back to your own website– but you won't just link back to your homepage, you'll link to a specific page on your site that's optimized to welcome visitors. This optimized landing page can be a "start here" page, or it can provide a free gift in exchange for signing up to your email list. Next, I'll explain on why maintaining an email list is essential to boosting your traffic.
To find guest post opportunities, do a Google search with the name of your industry and "accepting guest posts" in quotations.
Create an Email List
Your email list will keep a steady flow of traffic coming back to your site.
You can't rely on bookmarks. You can't rely on memory. Most people– even those who bookmark your site– will forget to return. Even with the best intentions, the majority of your first-time visitors will never come back.
However, if you can get those first-time visitors onto your email list, you'll be able to woo them back onto your site. When you have a new blog post, a new product, or a special event, tell your subscribers about it. Send them a link, and increase traffic to your site through the power of email marketing.
The easiest way to build up your email list is to ask people to join you (and offer them a gift if they do). That gift is your lead magnet that gives people the incentive to join your email list. A lead magnet can be a free trial, an eBook, an email course, a downloadable freebie, or just about any other digital good or service.
Start a YouTube Channel
Google isn't the only search engine to consider. YouTube is the second largest search engine for the Internet. Having an active channel on YouTube can draw more traffic to your site.
Think about it: If you can create a blog post, you can create a video on the same topic. Why not take your most popular posts (or posts that you are really passionate about) and create a complimentary video for them? Then, host that video on YouTube, link back to your site as the video's call to action, and watch new visitors find you. It's a genius plan and one without a lot of competition.
Less than 10% of companies in the US use YouTube to promote their business.
Be one of the savvy few that use YouTube as a way to increase your brand's exposure, generate leads, and improve traffic to your site.
Buy Ads on Social Media
You need to be on social media, primarily Facebook. Being active on social media provides more opportunities to increase traffic to your site. But, forget about trying to build awareness organically through social media. On Facebook, organic reach hovers at 2%. That means that even if you have a large audience, only a small percentage of them will actually see your posts. And for those who aren't following your page, it's even less likely that you'll reach them.
That's the bad news.
The good news is that you can pay to reach your audience. And even better news? Your reach will be targeted to the very audience that's most likely to visit your website and buy.
Earlier, we talked about first time visitors, and how most people who come to your site will never return. Creating an email list and an irresistible lead magnet can capture some of those visitors– but what about the rest?
Allow me to introduce you to Facebook retargeting.
Facebook allows you to reach people who've already visited your site. Set up ads that appear to the people who are already familiar with you, and drive them back to your site.
You'll need to install a Facebook pixel on your website. This allows Facebook to save the information for the visitors to your site and then use this information to build your custom audience.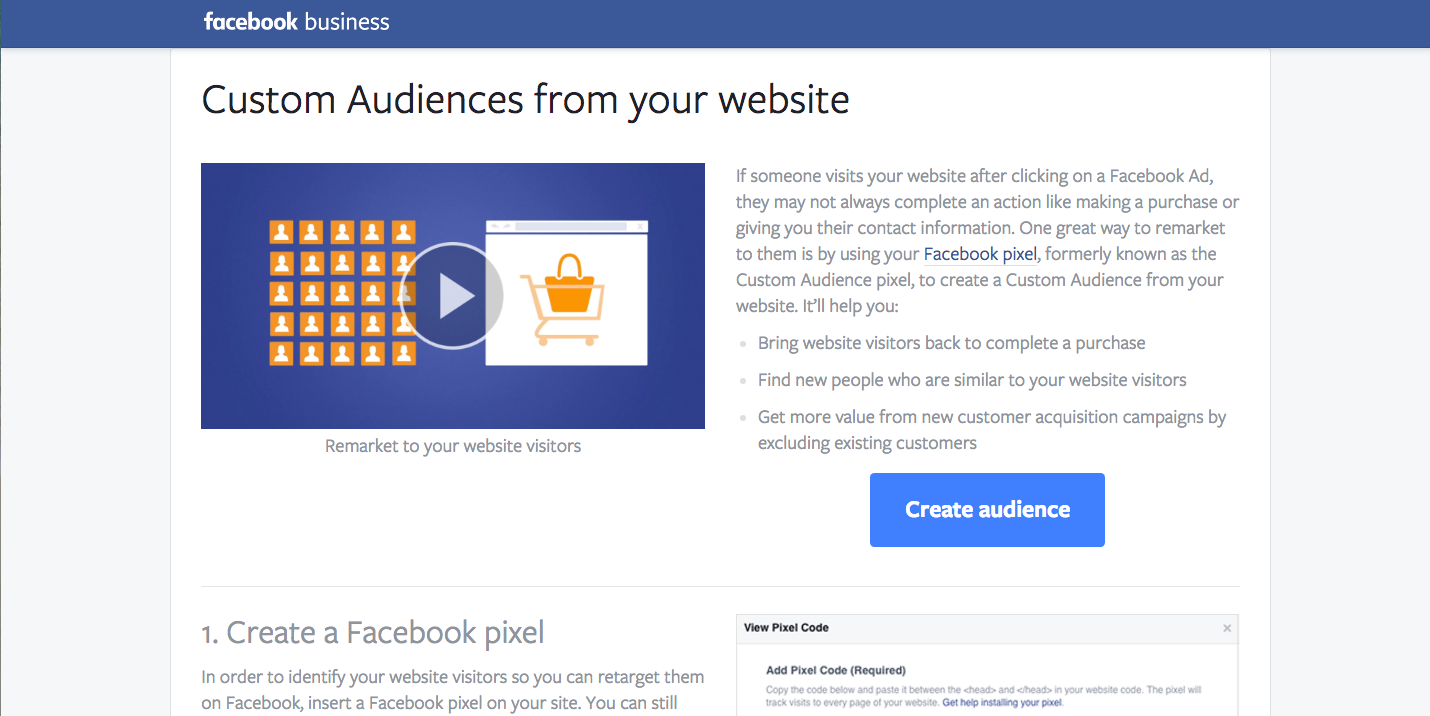 Facebook will also draw from your Custom Audiences to create a Lookalike Audience. As its name suggests, these are people who look like your current audience but haven't met you yet. Use Lookalike Audiences find people who are most likely to convert into customers.
The reason you should pay for ads on Facebook is because you can precisely target your ads to the right people. Draw the best audience to your website using Facebook's rich targeting options (such as demographics, location, and behavior).
Bid for Search Engine Ads
With all this talk about marketing on social media, don't forget to market on search engines, also known as paid search. If you're in a competitive market, Google's pay per click ads can promote your website above your competition (literally).
You can use Google Adwords to do much of the same thing that you can do on Facebook:
Target your niche audience based on behavior and demographics

Set up a campaign without busting your budget (you can spend as little or as much as you'd like)

Measure your effectiveness (find out what ads perform best and easily determine your return on investment)
With both Google Adwords and Facebook, you bid for keywords. But don't worry, it's not a bidding war on Google. Google doesn't auction off ad space to the highest bidder necessarily. Google considers a lot of factors (such as relevancy) when determining whether or not to accept your ad and where to rank it. Your lower bid, but more optimized and relevant ad will outrank a higher bid with less relevance.
What I love about Google Adwords is its reach. Sure, Facebook has over a billion users– and that's nothing to scoff at– but Google has over 3.5 billion searches every day. That mind boggling number means that you have so many more opportunities to reach a new audience of prospective customers.
You can use both Google Adwords and Facebook Ads to increase traffic to your site. If using one is effective, using both can be exponentially so, as long as you optimize your ads and target them to the right people.
Additional Resources
Before you go, check out this related post:
Don't forget to download this helpful checklist for improving your site's traffic.