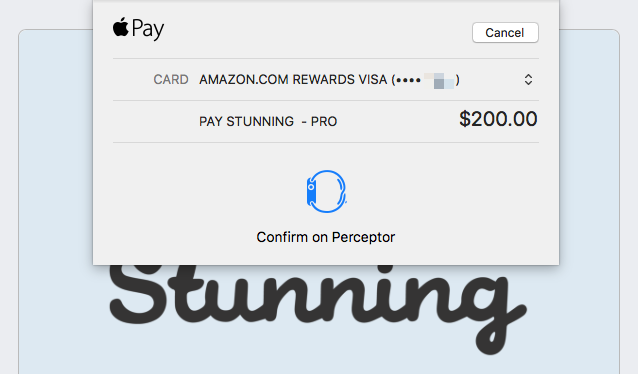 At Stunning, we believe in making it as easy as possible for your customers to update their billing information when their payments fail on Stripe. That's why our payment pages don't require a password before customers can update their billing information, and why our payment form is built to make auto-fill easy. We even support letting your customers fill in their credit card information using the camera on their phone, so they don't need to type in their credit card number to update billing information.
So, when Stripe recently announced support for Apple Pay, we got to work adding it to our payment pages because it makes things even easier. Now, if your customer has a credit card in Apple Pay, they can update their billing information with their fingerprint, without having to type anything in. That reduces credit card updates to 2 steps:
Now, your customers on iOS or Macs with a recent version of Safari just have to do these 2 very simple things:
Tap the Apple Pay button
Use their fingerprint or Apple Watch to confirm.
That's it! We'll save their Apple Pay card into your Stripe account, just like any other card.
If you're a current Stunning customer, you can enable Apple Pay for your payment page by going to your App Settings and looking under the Payment Page section.