Billing History Pages for Stripe, from Stunning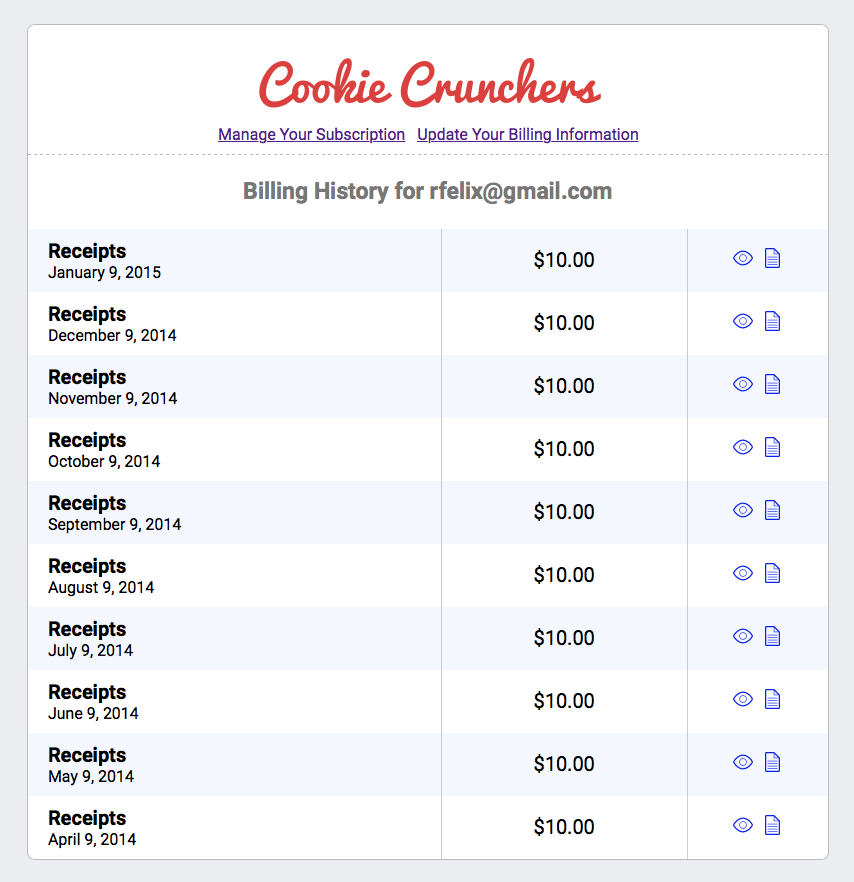 Late last week, we released a much requested feature: Billing history pages. Now, when a customer asks for an invoice for a past charge, you can point them at their billing history page. These pages allow your customers to see all of their successful subscription charges, and view/print/download PDF receipts of each.
You can link directly to the billing history pages for individual customers in much the same way as you can for payment pages, so you can even send customers straight to them from your app.