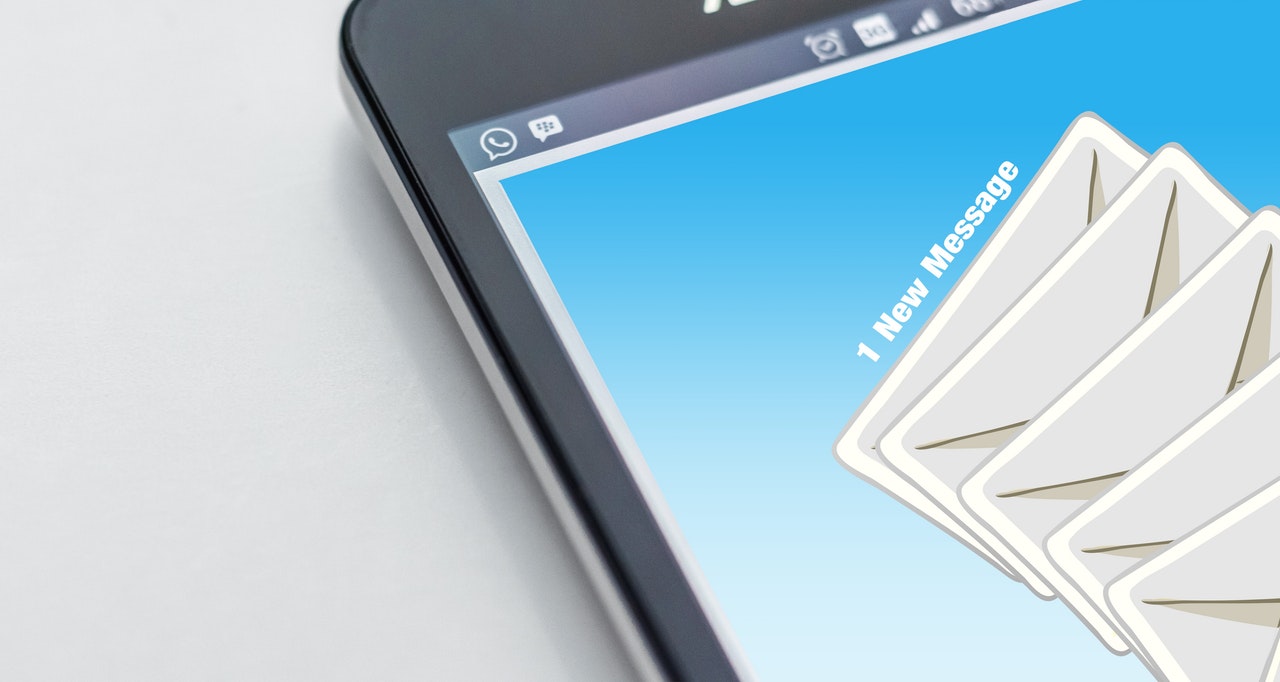 You've heard that you need to create a welcome email, but you're struggling with the whys and the hows. This guide was made with you in mind. Below, we'll tackle how to create a welcome email that builds your community and increases brand loyalty. Don't worry, creating a welcome email is simple, and by the end of this post, you'll have a solid idea of how to craft one for your own SaaS. Let's get started!
Be sure to download this list of welcome email best practices here.
What Is the Benefit of Sending a Welcome Email?
Before we dive into the mechanics of creating the perfect welcome email, let's discuss why you should even send one to begin with.
Build trust – Have you ever signed up for an email list but never received a welcome email? Then, randomly a few weeks later, you saw an email from the brand and thought to yourself, I forgot that I signed up for this email list– why did I even sign up? That happens way too often. However, when you send a welcome email right away, you can immediately build trust with your new subscriber by assuring them that they're on your list with a warm welcome.
Set expectations – In your email welcome letter, you'll have the opportunity to introduce yourself and explain what type of emails you'll send most often and when (i.e. frequency).
Set the right precedent – Your welcome email can set the pace for every future interaction between you and the subscriber. As we'll discuss below, your welcome email will follow a similar template as your future newsletters, including a call to action that increases the subscriber's chance to engage with your brand.
The 4 Types of Welcome Email
Now that we've touched on the three major benefits of sending welcome emails, let's discuss the different types of welcome emails to send and when:
After they've signed up for the newsletter – One of the most common events that require a welcome email is when someone signs up for your email newsletter. Perhaps you wooed them to your list with a gift or a promotional discount. Even if they only signed up for the freebie, you can make them stay with a well-planned email marketing strategy, and that all starts with your welcome email.
At the start of a trial – Many SaaS companies offer free trials. If you do, don't miss the opportunity to market to your prospective customer. After the user has initiated the trial, the very first email to send is a welcome email where you thank them for trying your product and provide resources to improve their trial experience.
After they've purchased a new product or service – Hooray! You have a new customer. Now send them a welcome email. Even if this customer has signed up for your newsletter or started a trial, it's still a good idea to send them a welcome email after purchase, too. However, be sure to segment this list of subscribers so that you can tailor your welcome email accordingly.
Once they've signed up for a webinar – Do you periodically host webinars to build awareness for your service? When someone signs up for your webinar, they also sign up for your email list (as long as it's in the fine print). So, take advantage of this opportunity to introduce your brand and share your best resources.
These are the main four types of events that require a welcome email, although you may find additional reasons to craft one.
How to Create Your Welcome Email
Finally, it's time to dive into the mechanics of creating the perfect welcome email. So what should you say in your welcome email? Here's a look at the most important elements to include:
A Warm Greeting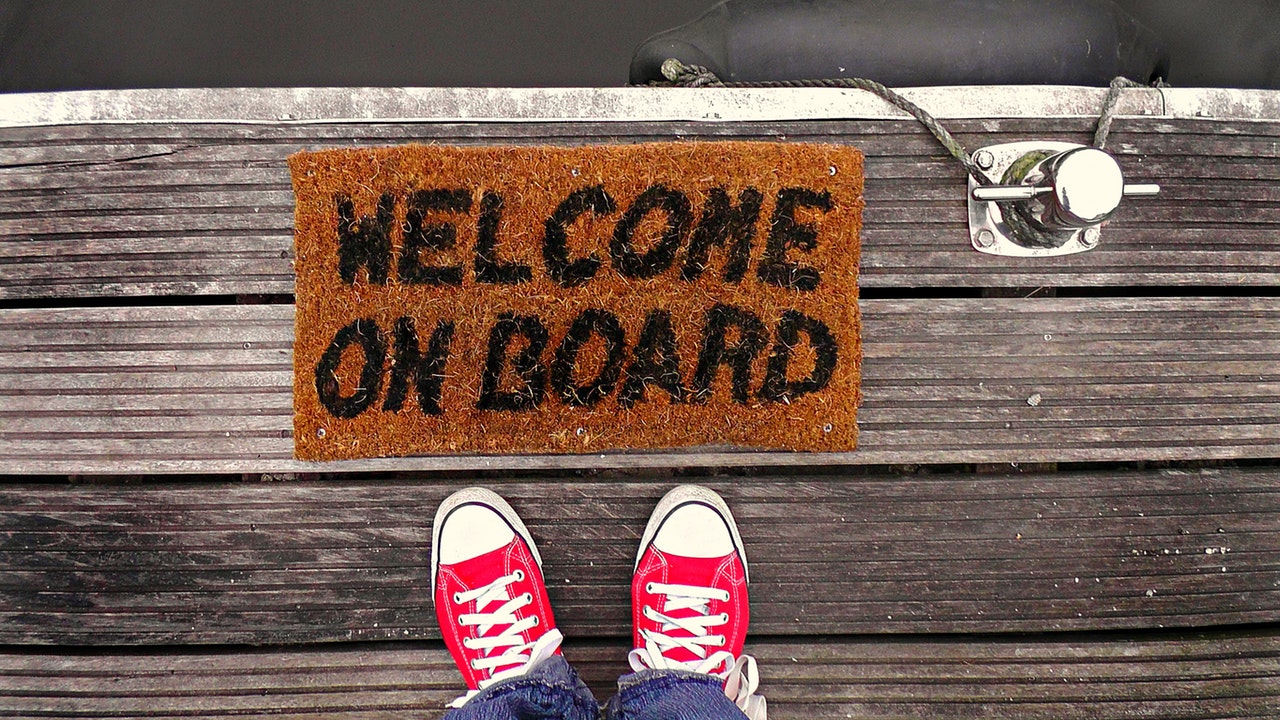 Keep your welcome email casual and conversational. You're not greeting the queen of England, you're speaking to someone who wants to use your services. Drop the formality and speak as you would to someone you want to build a lasting professional relationship with.
Be Thankful
Thank the new subscriber for joining your list. It really is an honor, and not an action you should take for granted. Take a moment to express your gratitude.
Introduce Yourself
Although they're aware of your brand, they may not know much about you. Here's your chance to explain who you are as a company, what you specialize in, and how you help your customers succeed. It doesn't need to be a lengthy introduction. Think: Elevator pitch.
Set Expectations
In addition to your brand, your welcome email should also introduce the subscriber to your email list. Let your subscriber know how often they can expect to hear from you (i.e. once a week, twice a month, etc.). Also, explain what types of emails you'll send in the future (i.e. promotional, informative, newsletters, etc.).
Reinforce Their Decision to Join Your Email List
You've heard of buyer's remorse? Some people get email signup remorse. They join an email list and immediately regret their decision. Don't let that happen to you. In your welcome email, immediately reinforce why it's a good idea to be a part of your email list.
For example, remind them that they're a part of your ever-expanding community of followers. This is also a good time to plug your social media page.
Also, you can explain that you offer exclusive content and promotions to your email subscribers first. Then demonstrate it with an exclusive offer– such as 15% off of a service.
Ask Them to Whitelist Your Email Address
Don't end up in the SPAM folder. One way to bypass that dreaded holding space is to ask your new subscriber to whitelist your email address. This will help you with your future deliverability. It's especially important if your email marketing service provider has a negative reputation for sending SPAM (free email marketing service providers often suffer from this reputation).
Include a Call to Action
Your call to action is one of the most important parts of your welcome email. Tell the subscriber what to do next. There are a lot of desirable actions that you may want your subscriber to take, for example:
Return to your website and complete an action (i.e. link to a "start here" landing page)
Follow you on social media (i.e. link to your social media profiles)
Respond to your email (i.e. ask a question)
Your Signature
Don't forget to sign your welcome email.
Your email should be signed by a human (such as John) instead of by a soulless corporation (such as XYZ corporation). The only thing worse than not personalizing your signature is to not include a signature at all. However, if you don't want to narrow down a specific name here, consider using the sign off "the team at XYZ Corporation."
When Should You Send the Welcome Email?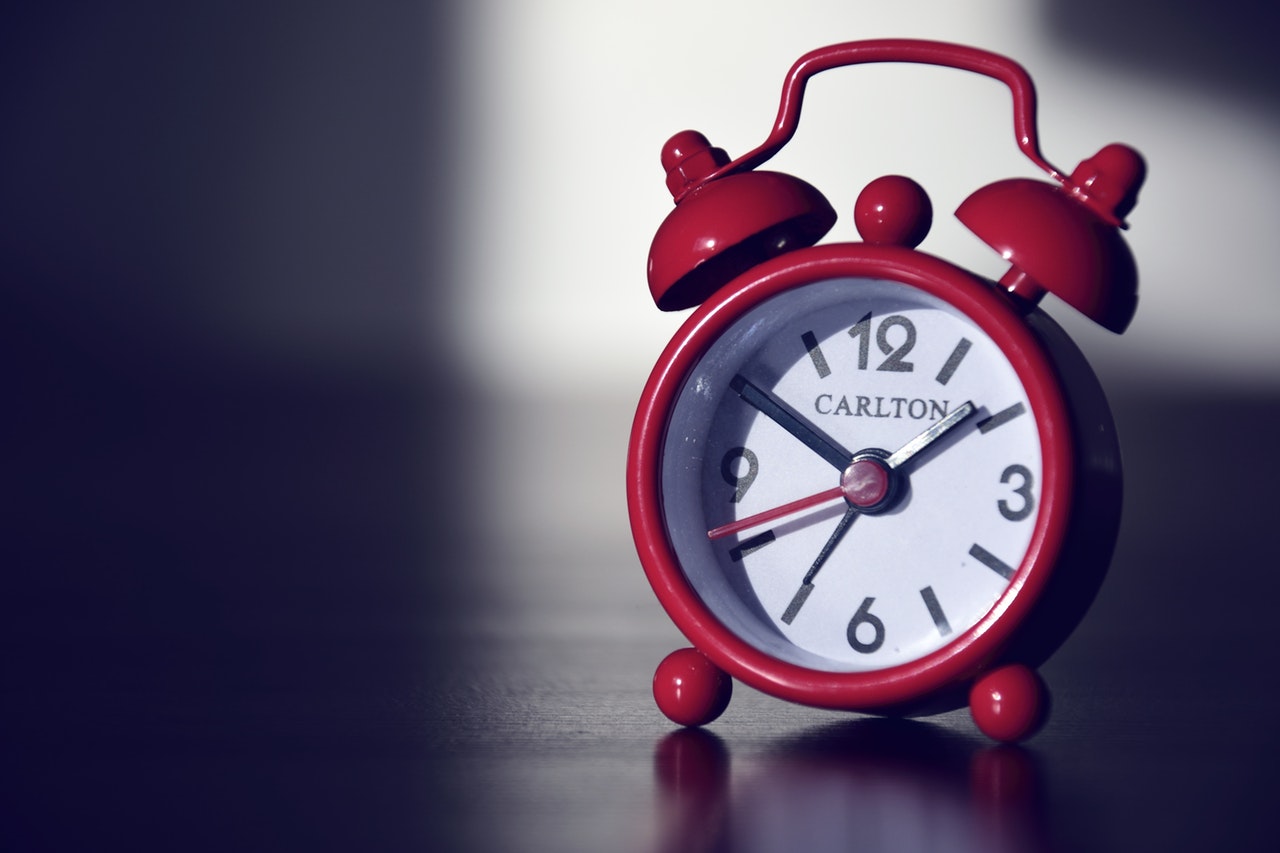 Send your welcome email as soon as possible. The new subscriber is expecting to get an email from you right away. To capitalize on their anticipation, send your welcome immediately. It's best to automate this process so that you're not involved at all.
Choose the Right Subject Line
Give your new subscriber a reason to open up your email. The best subject line is often the simplest: "Welcome to XYZ Corporation and thanks for subscribing." It's simple, to the point, gracious, and reinforces your action. It also identifies who you are– remember, your email isn't the only one in the inbox. Give the new subscriber total recall by reminding them who you are.
If you're giving away a free gift, you can also mention it in your subject line, like so: "Welcome to XYZ Corporation! Here's 25% Off of Your First Order." Replace that offer with a demo, tutorial, ebook, or whatever simple gift that you think will resonate with your audience. It's even better if this free gift is something extra that your new subscriber didn't anticipate. This unexpected gift will also generate positive feelings for your brand.
Choose the Right Sender Name & Email
In addition to your subject line, you also need to choose the right sender name and email address. When screening whether or not to open your email, the inbox user will also look at the sender's name. While it's perfectly acceptable to choose your brand name as the sender's name, it's even better to personalize it. Instead of sending from "XYZ Corporation," you can choose "John at XYZ Corporation." This gives off the vibe that an actual human sent the email (even though it was automated). It's a small psychological trick that can improve both your open and your click through rates.
Also, check your email address. It's shocking how often I see a welcome email with an email address like "donotreply@xyzcorporation."
There's nothing welcoming about an email address like that! You want your new subscriber to feel welcomed to your list, and you may actually want them to reply to your welcome email as we discussed above. Funnel all email replies to a general email address, such as "hello@xyzcorporation." You can then route the emails accordingly, but never block incoming queries.
Focus on Mobile Friendliness
Is your welcome email mobile-friendly? In other words, if someone were to open up and read your email on their smartphone, would it be legible? Or would the subscriber need to pinch to zoom in?
We're in the 21st century, so you probably think that your emails will automatically look good on any screen. But don't take it for granted. Some email marketing services still use old school templates that don't respond to multiple viewports. That's bad news because the majority of emails are now opened on mobile devices, including smartphones and tablets. You don't want to give off the wrong impression with a welcome email that's too small to see.
When choosing your email marketing service, make sure that the service offers responsive, mobile-friendly templates.
Related Resources
Before you go, check out these additional posts:
Don't forget to download your list of welcome email best practices that goes along with this guide!