Social media is important. You know that. I know that. The pope knows that. Everybody's on Twitter. Everybody's mama is on Facebook. Preschoolers have YouTube channels. It's a brave, new world.
In this social media-obsessed culture, I'm sure your business has a profile on at least one major platform. But it's not enough to have a profile on social media, you also need a plan. When you create a social media strategy, you'll be able to generate new leads and engage your customers on purpose and not by accident.
In this post, we'll discuss how to improve your social media presence so that every post is intentional and productive. Ready? Set? Let's go.
Here's a list of 10 social media best practices that your SaaS should follow.
1. Have a Goal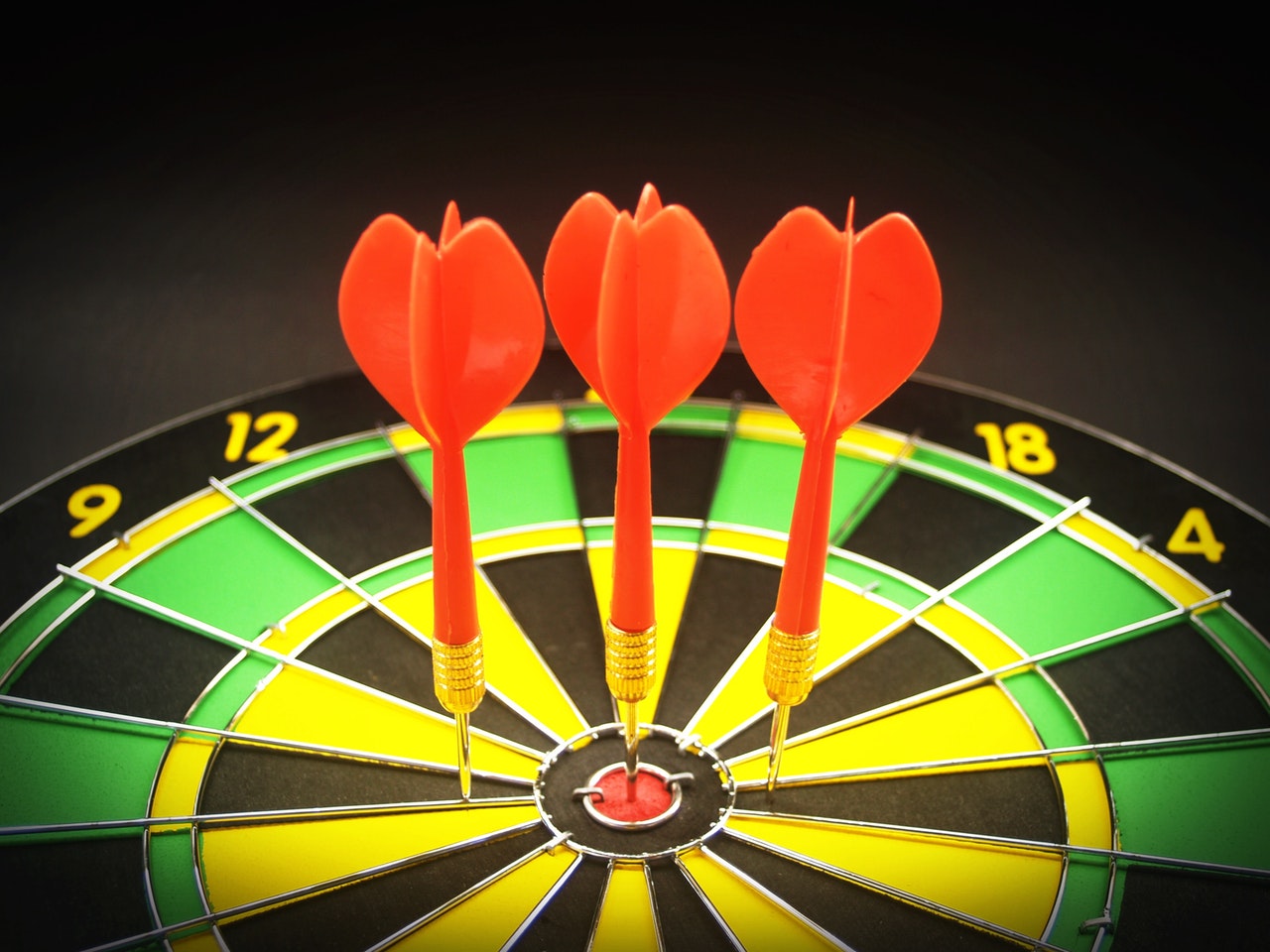 You need a goal for your SaaS' social media activity. If you're randomly posting with no aim, how will you hit any target? You may hit your target by accident, but the idea is to identify your target and then line up your social media content so that you always shoot in the right direction.
Common social media goals include:
Engaging with your customers
Increasing brand awareness
Attracting new leads
Converting leads into customers
Delivering customer service
Building a community
Driving traffic to your website
Identify which goal(s) are most important to you. It's possible to have more than one goal, but when you're first developing a strategy start with no more than three. This will give you a chance to perfect your strategy.
2. Provide Non-Stop Value
Ensure that every post you make on social media is valuable to your audience.
This may sound intuitive, but not every brand does it.
Offer tips of the day, demos of your products, and industry-related news to keep your audience informed. You can also interview subject-matter experts and industry leaders for your blog and then share their key takeaways or extra insights with your social media followers. Speaking of your blog, be sure to announce new posts on social media, too.
Value isn't always about providing news and other actionable information. Value can be expressed as entertainment, i.e. funny memes and inspirational quotes. The goal is to create posts that benefit your audience in some way, even if it's only a chuckle and not a click-through. This is especially true if one of your goals is to build a community.
3. Host Q&As
To boost engagement on social media, consider hosting frequent Q&A sessions. The goal is to run a session at least once a month and to do it on a reliable schedule (i.e. the first and third Friday of each month). Doing this will give your social media audience something to look forward to.
Q&A sessions offer an opportunity for you to directly interact with your audience. Instead of simply giving them information, you can learn more about your audience based on the questions that they ask.
When planning a Q&A session, keep the following in mind:
Choose the right time. The perfect time is when the majority of your audience is online. Pinpointing this may take a while, so the first few times that you do host Q&As, schedule sessions for different times/days of the week. Then, be sure to pay attention to when you get the most activity.
Decide on the right platform. If you're on multiple social media platforms, where is your audience most active and engaged? This is where you should host your sessions. For example, even if you have more followers on Facebook, it may be better to host your Q&A session on Twitter if your followers there are more active.
4. Highlight Customers
A great way to get more eyeballs on your social media page is to celebrate your customers. Let's be honest here. People love being recognized. And, if nothing else, you'll win the affections of the customers that you highlight in your social media posts.
However, there's another, even better reason to point a spotlight on your customers. It gives you social proof. Social proof is a marketing strategy based on the idea that people trust other people. If you show that one person has purchased your product and loves it, it makes your product more attractive to others.
Don't miss this opportunity. Make customer highlights a regular posting feature on your social media pages. You can tie these highlights into larger case studies or just share reasons why you love the customer (perhaps they've been with you for a long time or they're active on your social media pages).
5. Use Social for Customer Service
Are you still using email only for customer service? It's time to expand to social media.
If you're looking to engage more customers on social, what better way than to offer customer service via social, too? Think of all of the customers or leads who visit your profile with small, easy to answer questions. Instead of directing them to your knowledge base or your email support line, point them to your Twitter or Facebook pages. Here, you can offer quick answers.
Heck, you can even use a chatbot on Facebook to make the process even easier. A chatbot cannot replace your customer service department, but it can work as an extension of it. Use a chatbot to answer frequently asked questions while saving time and money. Your human customer service team will be more productive when they no longer need to answer the same question multiple times a day.
Check out Facebook chatbot tools like ManyChat or Chatfuel.
6. Run a Contest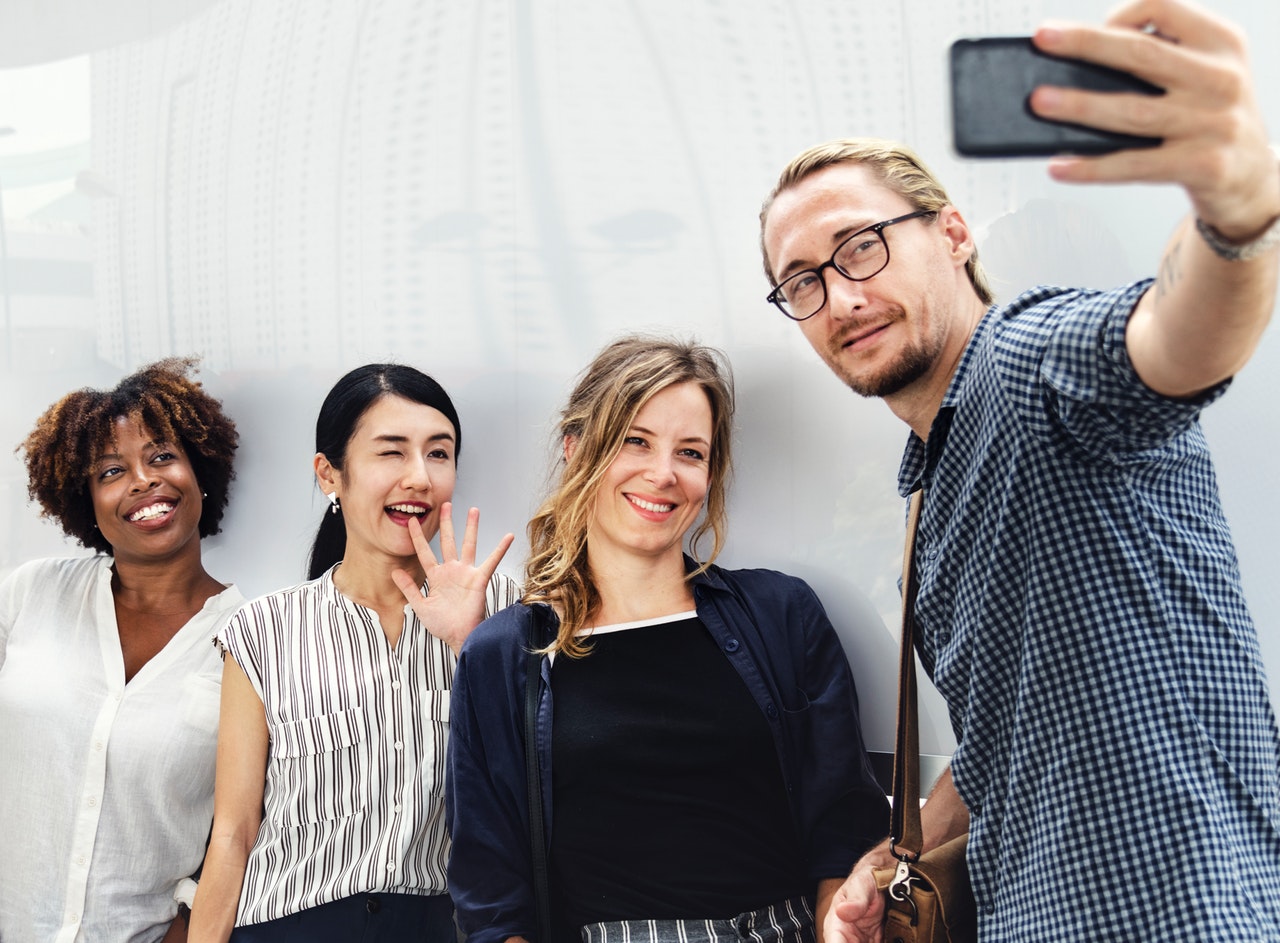 One of the best ways to supercharge your social media engagement is by running a contest. The prospect of winning something is not only exciting but practically irresistible, especially if it's not difficult to enter.
However, there are a few rules to keep in mind if you plan to run a successful contest. Check it:
Choose the right prize. Ideally, the prize is your product. This filters your contest entrants to your target audience. Let's put it this way: Everyone wants an iPad. Not everyone wants your product. Only people who are genuinely interested in your product will want to enter the contest for a chance to win your product.
Encourage customized entries. Instead of asking for referrals or to follow you on all of your social accounts in exchange for contest entries, why not ask for user generated content? User generated content may be images of your customers using your product or it could be a video testimonial.
Create a hashtag specifically for your contest. Then ask contestants to use this hashtag when entering. This branded hashtag will promote your contest exponentially. Every person who uses your hashtag will also spread awareness for your contest to their individual social circles. But that's not the only reason to use hashtags for your contest. Using branded hashtags also ensures that all of your contest entries are grouped together and easily accessible.
Hashtags are more important on Twitter and Instagram than on Facebook. If you plan to run a contest on Facebook, this step is unnecessary.
Set the ground rules. List who's eligible so that no one wastes their time. State the deadline for entry. Explain your judging process. Your goal is to make sure that everyone understands the rules of engagement before they enter your contest.
Promote your contest on more than just your social media pages. Share the contest with your email subscribers. Create a blog post about it. Guest post about it. Announce it on podcasts. And, last but not least, create a pop-up for your contest on your website.
Additional Resources
Before you go, check out these related posts:
Don't forget to download this list of 10 best practices to follow on social media.