Most of your customers will only experience Stunning through our payment pages, so they're really important. We finally found some time to make our payment pages better. They look like this now: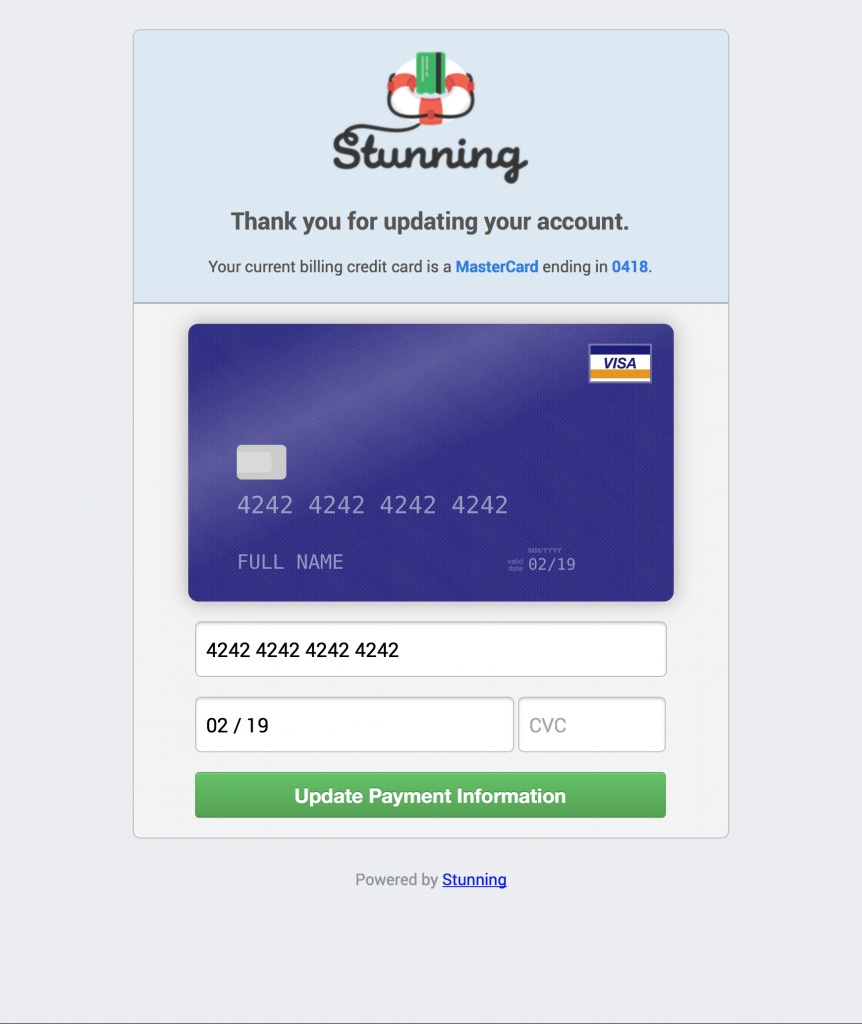 We've made a lot of improvements to them, both visually and behind the scenes to make your customers' experience with Stunning a great one, such as better formatting, less fields, better autocomplete support, and more.
You can upgrade to the new payment page at any time from your Email and App Settings page. We know you're going to love it!