Podcasts are pretty popular these days, but is it a good idea to create a podcast show for your business?
Absolutely it is! Podcasts are another layer of content that you can provide to your audience. Not everyone has the time or inclination to read blog posts and emails. And some people won't want to follow you, yet another brand voice, on social media. To reach those people, podcasting is a great idea.
But what if you don't have the first idea about how to podcast? Sure, you know what a podcast is: It's an on-demand audio show that your audience can listen to on the go. But you don't know how to do it or even if a podcast is the right solution for connecting with your SaaS audience.
Let's talk about it.
In this post, we'll help you discover how to use podcasts to promote your business. Let's start with the why.
Here's a free, downloadable checklist for setting up your podcast.
The Benefits of Podcasting
Why should you consider podcasts?
You've always heard that you should focus on creating a blog and cultivating an email list. These two content marketing tasks are essential because they are guaranteed to help your business grow when done consistently and thoughtfully. When you create a podcast, you don't bump those other forms of content marketing to the side. Instead, your podcast will play well with the others. Your podcast will appeal to those who aren't reached by your other forms of content (i.e. your blog posts, YouTube videos, tweets, and email newsletters).
Podcast listening has exploded in the last few years. Not only do they know what a podcast is, but the majority of Americans have also listened to one. And that number is on the rise. Over 40% of monthly podcast listeners report that they listen to more podcasts now than they did a year ago. On average, podcast listeners download and listen to seven shows each week. To learn more about the state of podcasting in America, check out this 2019 study by Edison Research.
Here's how your SaaS stands to benefit from developing a podcast:
Attract New Leads
Podcast listeners are actively on the hunt for new podcasts to entertain and inform them. I'm willing to bet that some of those podcast listeners are also your target audience. Using your podcast, you can attract new leads who've never heard of you before.
Offer Convenience
Reading requires you to stop everything else and focus. By contrast, podcasts are hands-free, eyes-free, download-and-go. Because podcasts are portable, your audience can listen to them while they're doing activities around their home, exercising at the gym, driving to work, or riding public transport. It's a lot easier to consume audio when you're doing something else.
Create a Name For Yourself
With a podcast, you have an opportunity to become "Internet famous", which is not as cheesy as it sounds. When you have "fame" or name recognition, you are in a better position to convert your listener into a customer. People who listen to your podcast, and then see your product, are more likely to buy simply because they "know" you.
Improve Your Credibility
Use your podcast to establish your credibility. A podcast is not just about talking. It's about showing that you're an expert in your industry. Use your podcast to speak authoritatively on topics that are relevant to your SaaS and important to your audience.
Market Your Products and Services
One of the biggest benefits of podcasting is that you can market your products to your listeners in a way that feels more authentic and homespun. Your podcast can help listeners learn about your SaaS and how your products can help them accomplish their goals.
Build Trust With Your Audience
It's difficult to build trust with your prospects. People are cynical these days and for good reason. Unfortunately, that means that people don't put much faith into your shiny ads and self-promoting content on your home page. However, through a podcast, you can forge a relationship with your audience. The unscripted human voice is a powerful connector that feels authentic, honest, and unedited. People will trust you just by listening to you, especially if you're passionate and authoritative about the topic.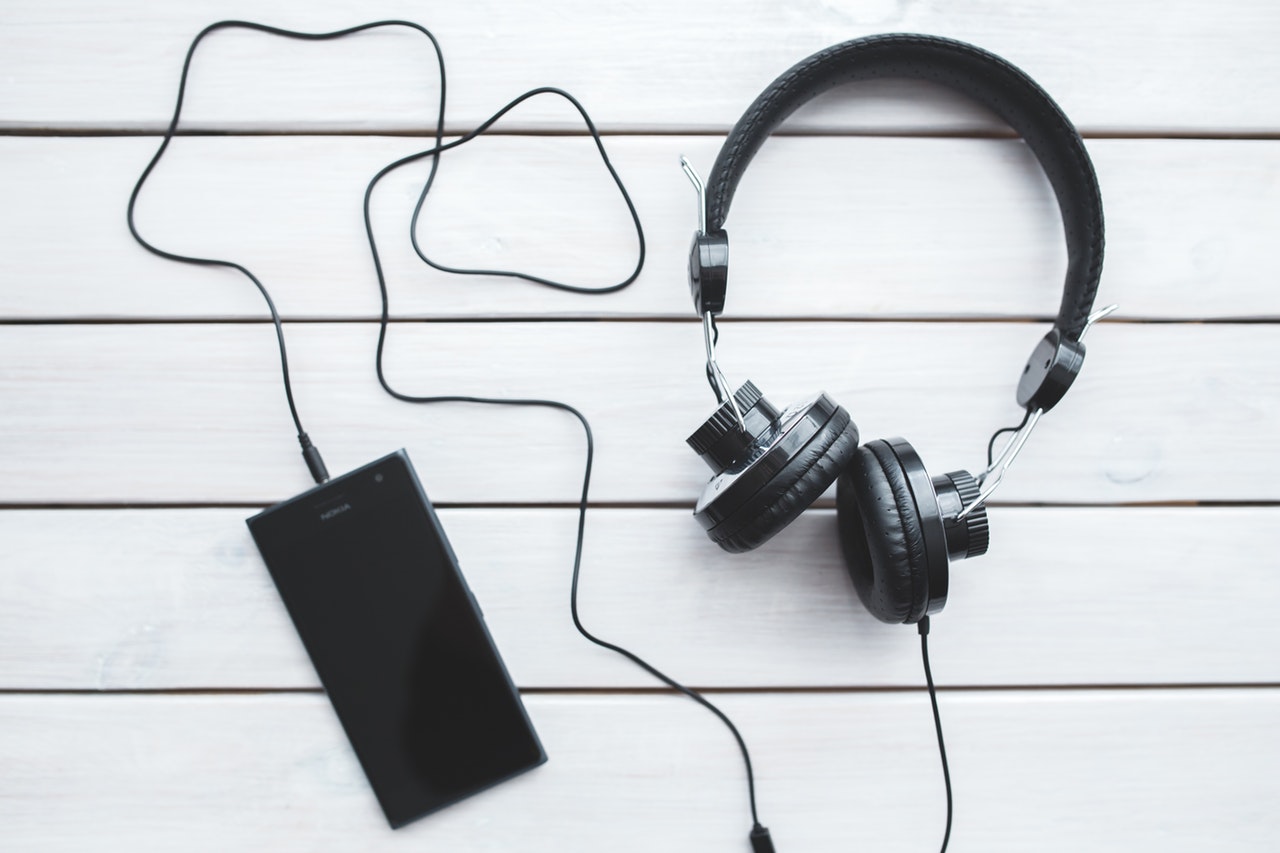 Scale Your Marketing Message
If you're looking for another way to promote your SaaS, podcasts are the answer. Some people simply won't find you through any other means than a podcast search through Apple or Stitcher.
Create a Stronger Community
We've talked a lot about attracting prospective customers to your SaaS through podcasts. But you can also use podcasts to strengthen your community of customers. People who've purchased from you still want to hear from you. Through podcasts, you can deliver ongoing value to your current customers, too. This will help you build a stronger community and improve your retention rates.
Offer Value
Whether entertaining or informative, podcasts enrich the listener. People listen to podcasts to learn, to laugh, or simply to cut the boredom.
Create Shareable Content
If you're looking to "go viral," create a podcast and then ask your listeners to share the podcast with their spheres of influence. Because podcasts are easy to share and consume, they're likely to help you spread the word.
Build Another Stream of Revenue
In addition to converting leads, your podcast can bring in revenue through ads and sponsorships. If you're using the podcast to market your business, this is a delightful bonus because you're killing two flies with one slap. Your podcast is bringing in revenue and your podcast is promoting your products.
Build Relationships With Industry Experts
Your podcast can open the door for you to create strategic partnerships with industry thought leaders. People who you probably couldn't have reached otherwise are more likely to accept your interview request for your podcast show. By having big names and respected experts on your podcast, you instantly elevate your own name and credibility. You'll also expand your listening audience to people who follow those experts, too.
How to Create a Podcast From Scratch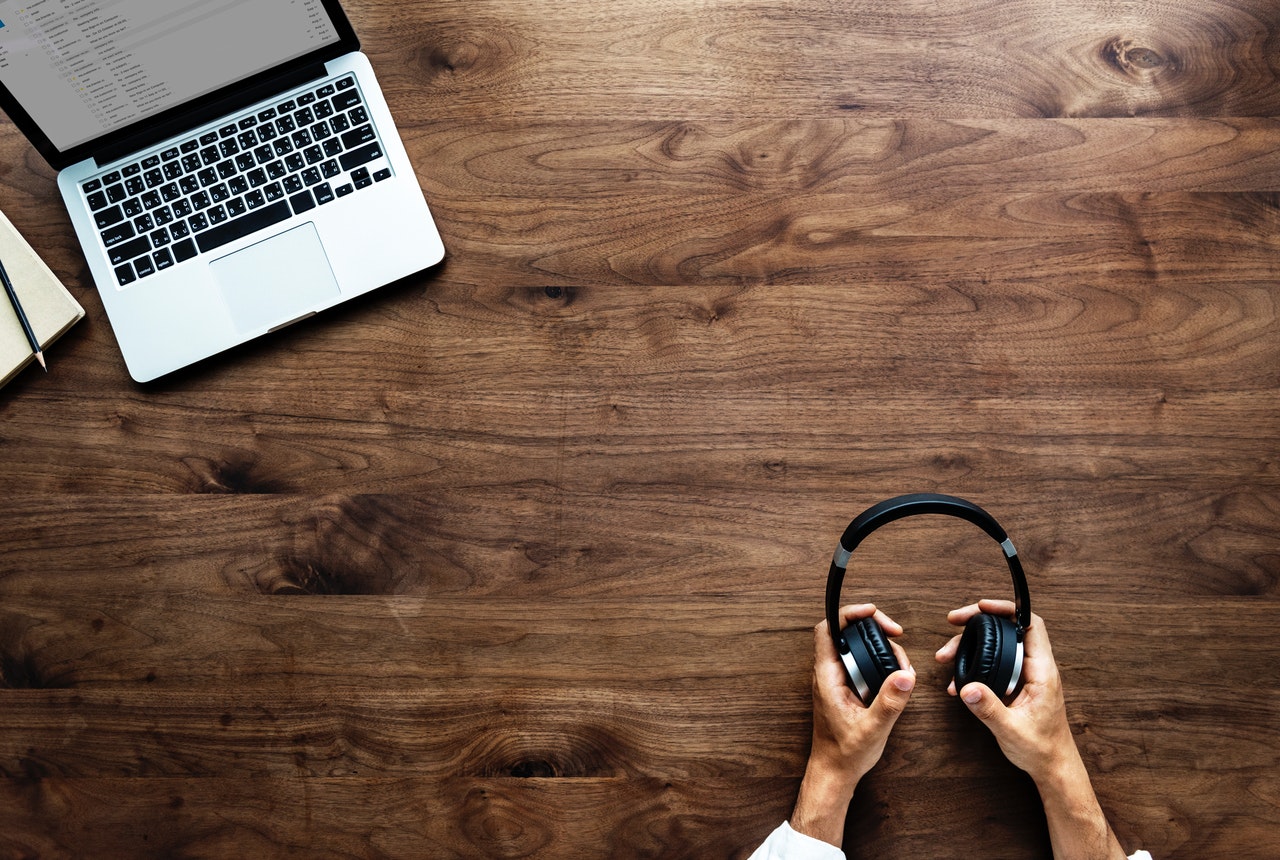 Now that we've looked at the many reasons why you should create a podcast, let's get into the how.
Choose Your Audience
The first step of developing an effective podcast show is to define your audience. Who will listen to your podcast? What is their job title and industry? Where are they located?
Choosing Topics for Your Podcast
The next step is to create relevant, interesting, and in-demand topics for your podcast. If people aren't interested in the topic, they simply won't listen. Start by asking yourself these questions:
What are the listener's needs and challenges? What topics matter to them? How much do they already know about the topic? What do they need to hear in the podcast to make an informed decision to ultimately buy your product?
You can share information on your podcast in a variety of ways. For example, you can produce:
Case Studies
Tips and Tricks
Expert Interviews
The Philosophy Behind…
Hot Topics
Customer Questions of the Week
FAQs
Product Recommendations
Whatever format you choose, be sure that your topics are relevant, valuable, and provide a platform for you to demonstrate your expertise.
Choose the Right Publishing Schedule
Your posting schedule will determine the success of your podcast. If you don't post regularly, you will never build momentum. The goal is to build a loyal community of listeners, but that won't happen if you post sporadically. Create a schedule where you post once a week, or twice a month (try not to go any longer than that if you're hoping to build a community) and then stick to that schedule. Consider recording multiple shows on one day and then releasing each episode on a consistent schedule.
Next Steps
Now that you're ready to create a podcast, be sure to download the checklist at the bottom of this post.
Also, before you go, check out these related resources:
Don't forget to download this checklist for setting up your podcast show.