If you build it, they may come, but they may not buy.
Creating a great SaaS product doesn't necessarily guarantee success. Neither does running a robust marketing campaign where everybody and their mama is introduced to your product. Sure, those are important, but if you really want to move products, you must improve your closing skills.
This is tough for most businesses. Unlike marketing, which often acts as a friendly and polite introduction, closing requires an aggressive edge. Closing is more direct and more urgent. It's all up in your face. And not everyone is comfortable in that aggressive space. But closing shouldn't be a place of comfort. It's a place of challenge and forced change.
Fortunately, you don't have to close without guidance. In this post, we'll help you close the deal using time-tested strategies for the three most popular SaaS sales models.
Adopt the Right SaaS Sales Model
Most SaaS fit into one of three sales models: Self-service, transaction, and enterprise. Your sales model dictates how you will sell your product, whether it's hands-off, high touch, or a hybrid of the two.
Let's take a closer look at these sales models and how to close successfully within each model:
Self-Service Sales Model
The self-service sales model is the go-to option for lower priced SaaS products. Because your product price is low (think $1,000 or less per month), you must also reduce your expenses and operating costs to make a decent profit. This means less money for a sales team. You can't afford to hire a full sales team or a marketing team either. Instead, you'll funnel more money into setting up marketing campaigns and automated systems that will help you build awareness and close the deal.
In this model, customers have to do their own heavy-lifting. They'll read about your product on your blog, watch your pre-recorded webinars, take advantage of your free trial, troubleshoot their own problems thanks to your knowledge base, and receive email reminders if they've gone silent.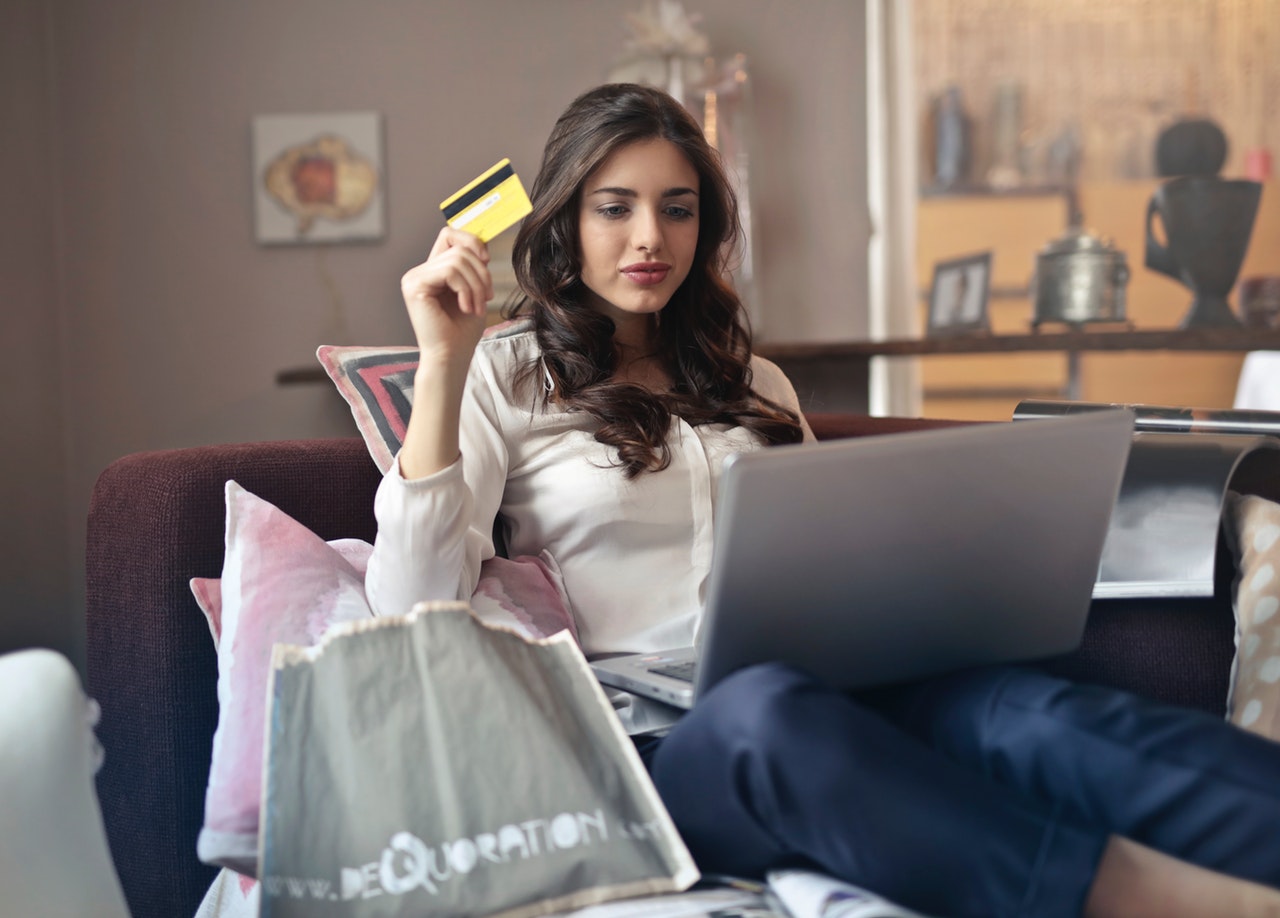 How to Close a Self-Service Sale
Here's a look at how to improve your self-service sales model:
1. Focus on Value Over Price
Instead of highlighting features or competing on price, focus on the value that your customer receives from your product. The idea is to sell the good night's sleep, not the coil count.
You can do that by personalizing your marketing. Develop several customer personas, based on who you think would use and gain the most from your product. Then, create simple stories based on these personas (i.e. Tell the story of Jonah who needs 70 copies by Monday and he solves his problem by using your affordable, easy, and quick print-to-mail service.) Use the stories in your email and website marketing so that your prospects can identify with the fictional heroes in your stories.
2. Keep Pricing Simple
Complicated pricing will not help you close a deal in the self-service model. Without a capable salesperson on hand to explain your pricing, your prospective customer needs to understand exactly what's included for the price. They also need to know how billing works and when they can expect to be billed.
Transparency and simplicity are important in a self-service model.
3. Improve Your Automated Systems
Self-service and automation go together like waffles and chicken. If you want a successful self-service sales model, you must empower the prospective customer. They should be able to answer their own questions and navigate their customer journey easily with the information that you provide on your site and via email.
To do this successfully, you must anticipate every move and need. For example, after a customer signs up for a trial, give them instructions on how to use your product via an email onboarding campaign. Or if a prospective customer abandons a cart, send out a reminder email with a discount code attached. Your automated systems will help you provide immediate assistance to your customers so that they can close more quickly.
Here are 12 essential SaaS automation tools that will help you close every sale.
Bonus Tip: Start Selling Early!
Who says that you have to wait until your product is absolutely perfect to sell it? Not me! You can start selling your product right away, especially in a self-service model. Then, as you learn more about your customers and how they use your product, you can tweak accordingly. As long as you provide full disclosure and a timeline, you can sell limited access to a new and exciting iteration of your product. It won't appeal to everyone, but the early adopters will eat it up.
Transactional Sales Model
The transactional sales model works best when selling to small to medium businesses. Product prices tend to be higher in this sales model (think between $1,000 to $10,000 per month).
Because of this higher price point, the transactional sales model requires a human touch. Automation is still present in the transaction sales model, but instead of replacing the sales team, automation is used to support the sales team.
Sales teams are generally small but mighty. In addition to selling, they may be responsible for ensuring that the customer finds ongoing success with the product.
Customers who spend more aren't satisfied with automated responses and faceless, nameless transactions. They want an actual human that they can contact with their questions, concerns, issues, and more. In the transactional sales model, it's important for sales representatives to reach out to customers periodically, to send personalized emails, to pick up the phone and call, and also perform occasional check-ups to gauge customer satisfaction.
How to Close a Transactional Sale
Here's a look at how to improve your transactional sales model:
1. Call Trial Signups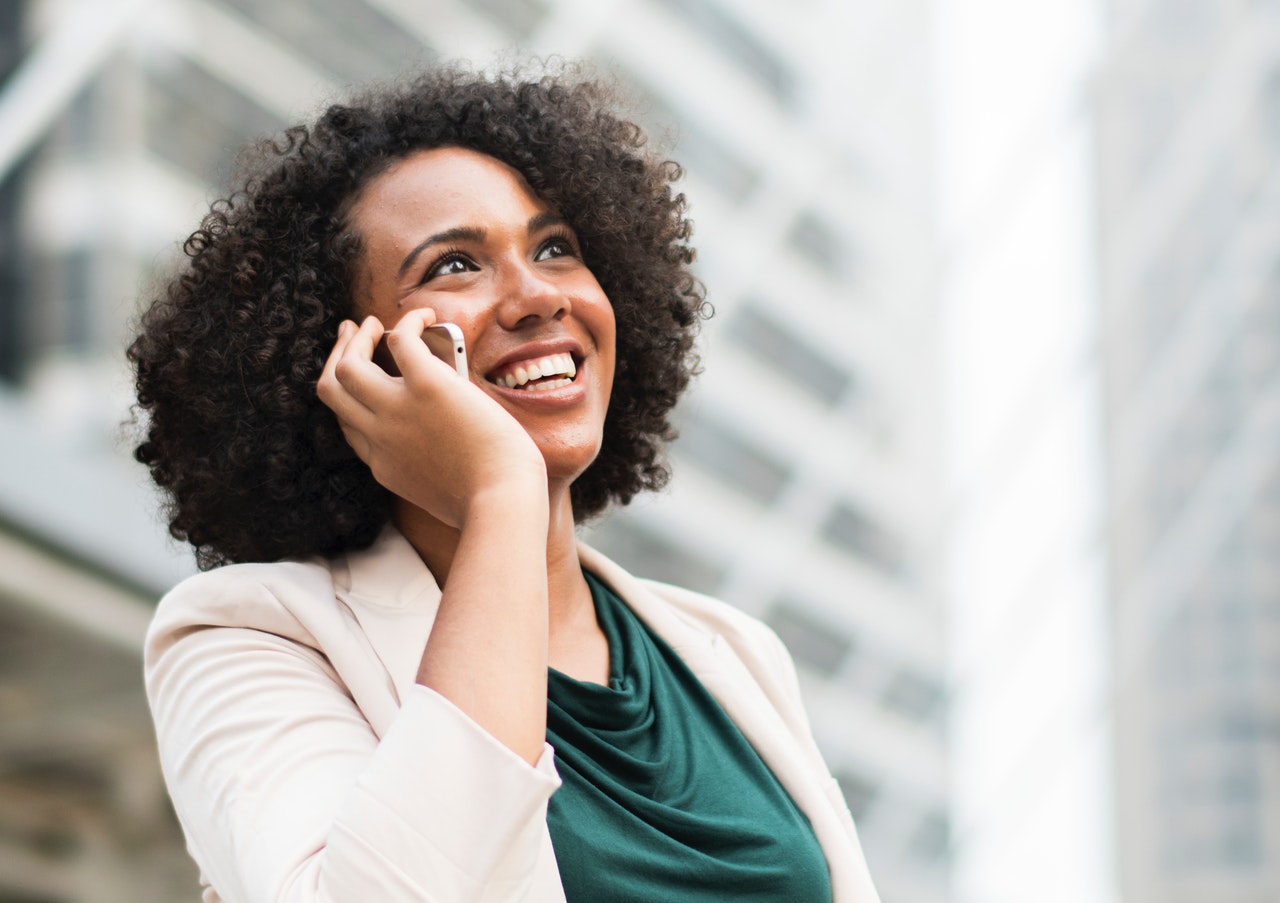 Someone signs up for your product. They get a "welcome" email. Sounds like the standard operating procedure for every single SaaS out there.
Why not switch things up a bit and call the prospect immediately after they sign up? Steli Efti found that by calling a prospect within the first five minutes after they signed up, you will qualify more leads. Prospects are the most engaged with your product immediately after signing up, but that engagement does not last. If you want to take advantage of their interest, you need to contact them as soon as possible within that engagement window.
During your call, ask the prospect a few questions to help you learn more about them. This will allow you to improve their trial experience with your product and eventually convert them into customers. Ask them what they're looking for in a product, what challenges they face, and what questions you can answer about your product. Also, ask them how they found out about your product.
This extra step can help you stand out from the usual, automated interactions that SaaS customers now expect.
2. Offer to Lock in the Price
One of the best closing tactics you can use in the transactional sales model is the price lock-in. It creates a sense of urgency with prospects and encourages immediate action. Of course, it's important to back up the lock-in offer with an actual price increase. (It's a good idea to increase your price at least once a year.) If you don't actually increase your prices, your prospective customers will lose trust in you.
Enterprise Sales Model
The enterprise sales model is usually implemented for medium to large business sales. The price points for this sales model start at $10,000.
Because of the high price involved, the enterprise sales model experiences a long sales cycle. You'll need to get the approval from more than one stakeholder to close the deal. This sales model requires a large sales team that can be divided by territory or industry. The team also includes field representatives who are able to meet personally with key stakeholders and make the case for their product.
The enterprise sales model relies on relationship building, follow up, and patience. Urgency does not move the needle because there are so many stakeholders involved in the decision. Automation can work when limited to internal notifications, but it's essential to use real salespeople when reaching out to close the deal.
How to Close an Enterprise Sale
Here's a look at how to improve your enterprise sales model:
1. Identify the Players
Who's involved in the decision-making process? While one stakeholder may be fully on board with buying your product, there may be others who aren't convinced— and you need their conviction to close. When meeting with your key contact, find out whose approval you'll need to move forward. Then, make a plan for persuading each of those stakeholders.
2. Provide Valuable Demos
Provide a demo for your SaaS product to close a sale. But don't forget the purpose of the demo. A demo is not a tutorial. You're not training your customers on how to use your product. Instead, you're highlighting why your product is the best option for them. Be prepared to field objections from stakeholders who aren't on board with the product. Focus on the value of your product and impress them by giving them personalized ROI calculations.
Final Thoughts
In closing (see what I did there?), it's important that you adopt a sales model that works best for your customer's needs and expectations.
Before you go, check out these must-read related resources:
Don't forget to download this list of 12 automation tools that every SaaS needs.